shadow.drwuro.com
fast-paced action game
for your Commodore C64/C128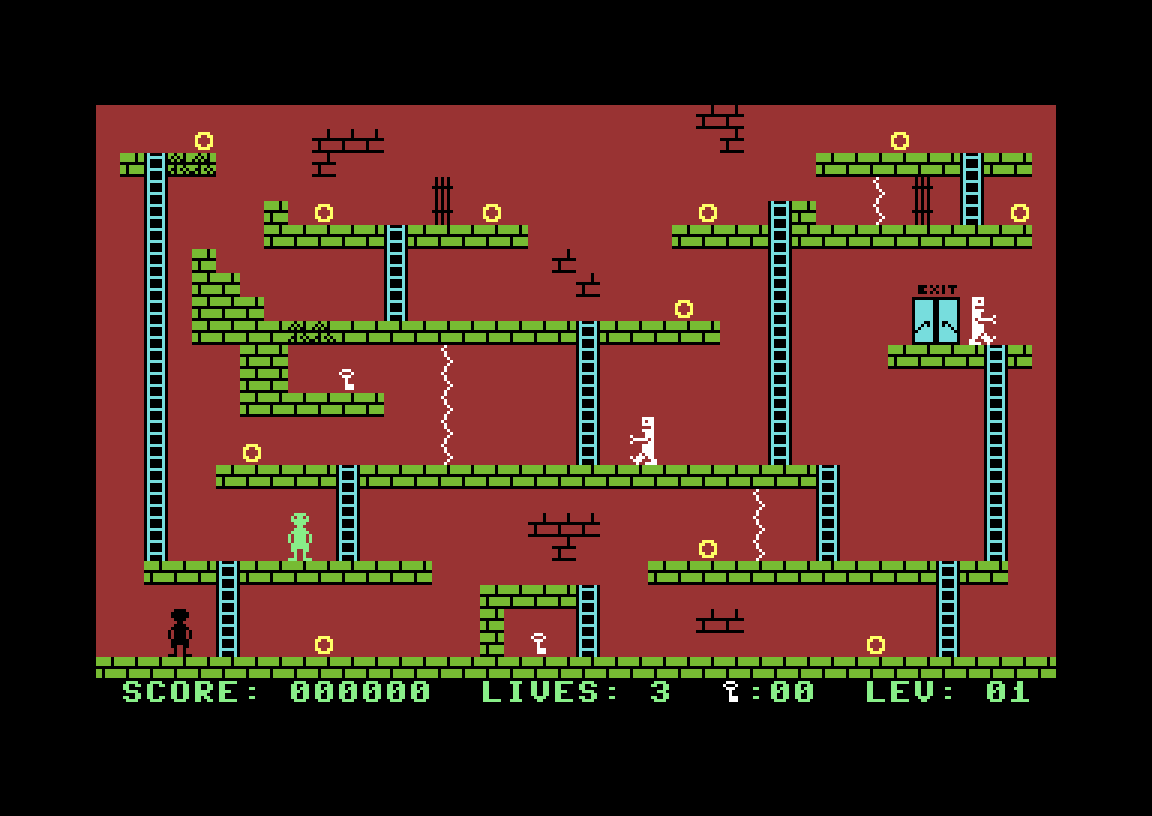 ABOUT THE GAME
Run around abandoned places and collect all the rings - but be careful, evil zombie robots are chasing you!
Your shadow is your secret weapon - when in danger, hit fire to switch places!
40 exciting levels are waiting for you to be mastered.
Plus: Create your own levels with the built-in level editor!
This game is freeware - copy it to all your friends and play it at every C64 gaming party!
However, if you enjoy playing it, you are very welcome to donate or buy me a beer if you meet me somewhere in real-life ;-)

paypal@drwuro.com


Or, if you would like to have something nice for your collection, have a look at the Disk Version!
DOWNLOAD
Note: This is a game for the Commodore C64 home computer. If you have no such machine or if you have no possibility to transfer .PRG or .D64 files to a real C64, you can use an Emulator to play it on your PC/Mac, Raspberry Pi, TheC64 Mini/Maxi or similar. Read our article How to play our Commodore 64 games for more information.
You can choose between .PRG and .D64 format:
shadow-switcher.d64
shadow-switcher.prg

Note: The use of .D64 format is strongly recommended, as the game saves highscores and user levels. The .PRG format should only be used if you know what you are doing.
SCREENSHOTS
DISK VERSION
If you would like to have a physical copy of the game on 5.25" disk and with a printed manual etc, send a mail to email@drwuro.com. The price for the Disk Edition is 9.90 EUR, shipping is 1.90 for Germany or 3.90 international (as letter).
currently out of stock!
Please note that this game will be released on cartridge in the near future.
Contents of the Disk Edition:
5.25" Diskette
cardboard cover with instructions for game and level editor
sticker
beer coaster
Here are some nice pics of the Disk Edition: